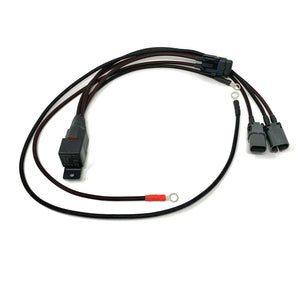 R33 GTR fuel pump relay harness. This bypasses the fuel pump control module to ensure the fuel pump is receiving a good and clean voltage (Typically 14-14.4v) that will not fluctuate or change based on other electrical loads the car is going through. Kits are fully sleeved with oem connectors - fused and complete with a Bosch relay.
Fitting is plug and play.
Retune maybe necessary - please check with your engine tuner.
Will also fit other R33 models such as GTST and its variants.