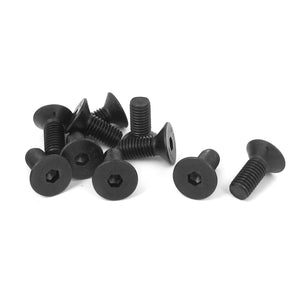 High tensile counter sunk hex bolts for Nissan RB oil pumps. Replaces factory Philips/Posi screws. Allows for a more consistent tightening of bolts and being high tensile hex is less likely to be rounded. 

Price per 1 Bolt. 
N1, Nismo, OEM Oil Pump - Qty 8
HKS - Qty 11
Jun/Greddy/Nitto - Qty 8
Tomei - Qty 11

Always clean threads and apply high temperature thread lock such as Loctite 272 or 638.